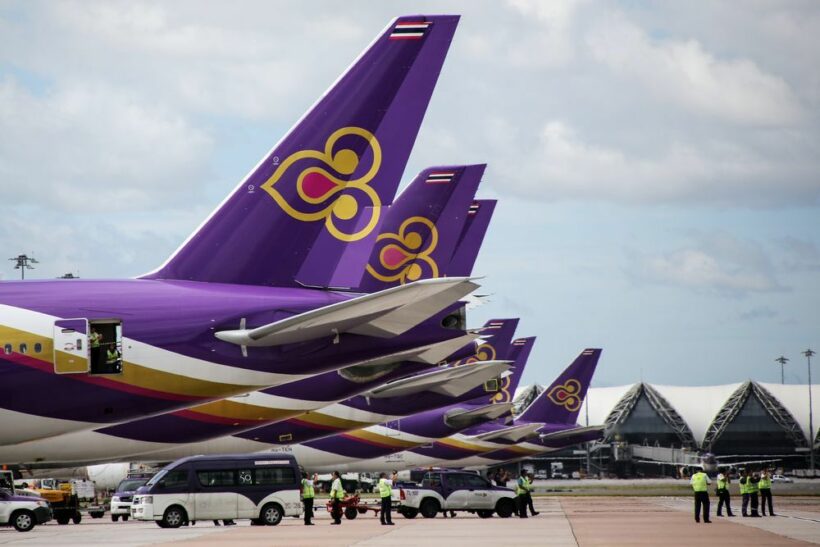 Thai Airways' problems appear to be compounding with a perfect storm of an ageing fleet, a plateauing of tourist intake and increased competition from newer, more nimble budget airlines.
The country's national pride and joy had a poor Q2 this year, compounding years of declining profit results. The  second quarter loss more than doubled losses for the same quarter last year as the global economic slowdown took a toll on the airline's revenue.
Thai Airways reported a net loss of 6.88 billion baht in Q2, 2019. In the same quarter last year the loss was 3.1 billion baht.
Aviation analysts say the legacy airline struggles to operate with ageing aircraft, declining tourist arrivals and a strong Thai currency. In the past 12 months the Thai baht has appreciated 8% against the US dollar, and appreciated against many other world currencies affecting decisions of tourists to travel to Thailand.
The Airline has been criticised for resisting changes to its business culture and upper management – long accused of cronyism, nepotism and inefficiencies.
New Transport Minister Saksayam Chidchob has already thrown his supported behind Thai Airways' plan to buy new aircraft. Last week Thai Airways executives inspected the new Airbus A220 during its tour of south east asia – a smaller single-aisle new generation jet.
Source : thethaiger.com