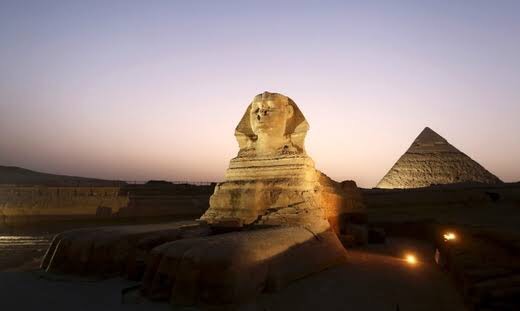 Egyptian tourism has been witnessing a strong improvement recently as recorded by several international organizations such as the United Nations World Tourism Organization, which ranked Egypt as the second fastest growing tourism destination in its global travel and tourism report for 2018.
A new report published by esteemed economic organization Bloomberg also supported these findings. In the report, Bloomberg announced that Egyptian tourism witnessed a 40 percent increase during the first nine months of 2018, ending an era of struggle that began in 2011.
Minister of Tourism Rania al-Mashat commented on the report, telling Bloomberg television channel, "We expect that by the end of 2018 we will not be at the levels that we've seen in 2010, but we are approaching that."
"The rebound is quite steep and we're trying to put the industry on a competitive base compared to our peers," she said.
Mashat added that the government plans to use this tourism improvement to encourage investment to Red Sea islands, as well as investments into a new private equity fund to upgrade Egyptian hotels.
The minister concluded by expressing the importance of tourism to the Egyptian economy, as tourism revenues accounts for 20 percent of it.
Egyptian tourism suffered a strong blow following the 2011 uprising that toppled ex-president Muhamed Hosny Mubarak. It further plummeted following the ousting of Muhammed Morsi in 2013 that threw the country into turmoil. Several terrorism attacks later on only increased the blow, especially the shooting down of a Russian aircraft in Sinai in 2015 which killed 224 people.
Egypt has attempted to boost its tourism credentials through several online campaigns such as launching an Instagram channel to promote Egyptian tourism, as well as hosting several international stars including Nicolas Cage, Usher and Lionel Messi.
Photo credit: Reuters
Source : Egypt Independent